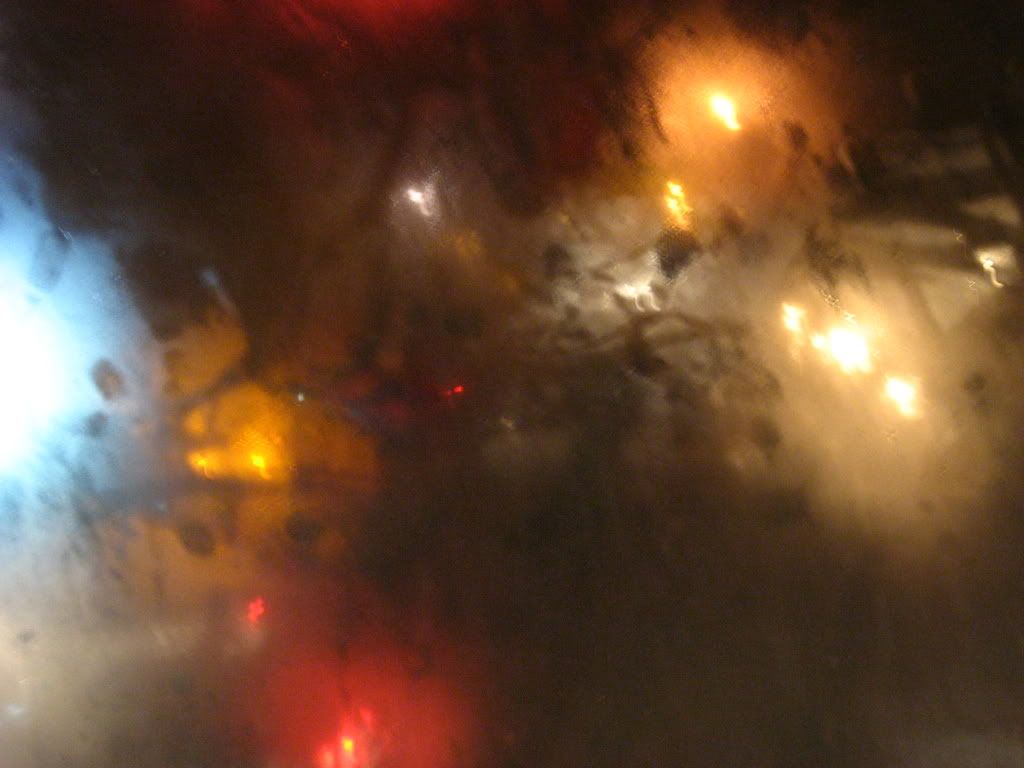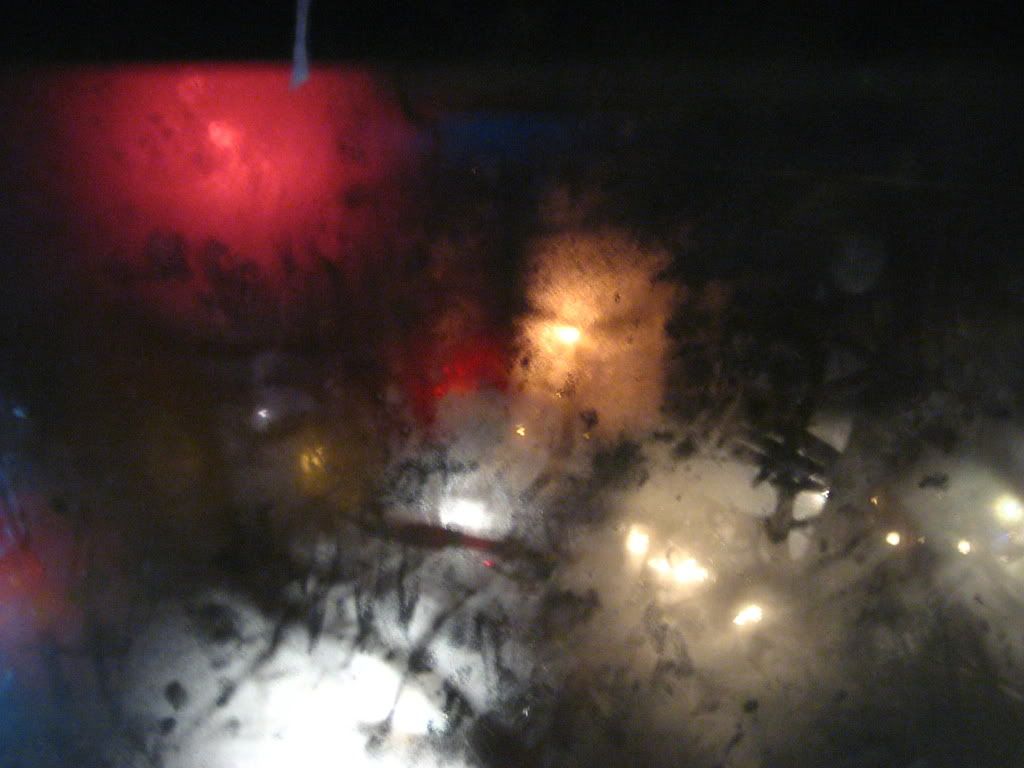 Condensation on the window, traffic lights blinking stop-wait-go below. Another January night. Dang it was hot in there.
I don't have much use for end-of-year top-ten-album lists or record rankings of any sort. Partly because I'm too indecisive to ever be good at compiling them, but also because the way I take in music is far from orderly, stackable, or business-like. (I even once discussed critics' lists in the same breath as Ursula LeGuin theories on literature, but we won't turn this into a gendered discussion right now.)
My old editors can attest to my dislike of record rankings. Just getting me to turn out record reviews eventually became a painful process, so I stopped doing them altogether three or four years ago, and stopped reviewing live shows soon after. I had to own up — I've always been a far more passionate ref on the court when it came to judging disk jock skill, the strength of a sound system, and dance floor rockability.
The bar was set high early on. While the decks at most school dances are manned by somebody's cousin, at my high school the cousin happened to be DJ Mikey Sly from the Sunshine Soundcrew, the premier soundsystem north or south of Eglinton Avenue. It was the era of Master T and Roxy on Da Mix, when Mastermind still ran the Street Jam, and DJ Short was making girls sweat blending Black Sheep into Mr Vegas. I still remember my favourite playlists, my favourite mixes, my favourite sets.
I have a critical ear when it comes to DJs, but I'm also generous with my appreciation — and so I'd like to salute some of the stand-out DJs, mixes and limes from 2007. Thank you for giving me reasons to pound the walls of a club in excitement, wile out to your selections, and lose my mind with every white-hot genius-perfected blend. I know I'll always find a home between my headphones.
Gang of Two & The Peachfuzz Soundsystem
Click here for the gang of Andy Capp and Rod Skimmins, and here for the peachy triad of Skimmins, Mensa and ArowbeX3.
I think I started off 2007 with an early Gang of Two party at The Boat, all over-heated and dancing shoulder-to-shoulder with the spandexed set to hard disco, electro, and generous helpings of Grace Jones. I spent much of the rest of the next eight months around the corner at Peachfuzz, with some of the same faces, a completely different dress code, and a playlist that ran thick with SWV, Tiombe Lockhart, Juice Crew, and a dash of E-Rule. I don't have any Peach mixes, but you can go here to download Go Bang! parts one, two, and more.
Son of S.O.U.L.
Son of S.O.U.L. (aka Masimba) has been one of my favourite DJs for as long as I can remember. With a sound as warm and unmistakable as his trademark grin (and beanie), he's been carrying his incredible haul of records from Scarborough to gigs across the city for yearrrs. The highlights for me have been his appearances at the old Movement Culture parties on Queen West. These jams were password-only affairs filled with friendly faces, creative vibes, and tangles of dancing bodies. Movement Culture is no more, not since the eviction party in the spring, but I hear the fete continues over at a certain tea gallery on Adelaide West.
I'm sad that I missed out on Masimba's annual Sagittarius Birthday Coolout a few weeks ago at Moja, but I have Toronto Fusicology to thank for posting links to his set: parts one and two. Kornflake Saymore handles toasting duties, like the gentleman he is.
Superfriends
This is a mix by DJ Ayres and Nick Catchdubs. When I first moved to New York in August, I remember hitting up a pool party in Williamsburg, where Ayres was handing out copies of this mix. I get handed mixes all the time, and usually I'll let them live in my purse for a few weeks before I finally take them out and add them to the ever-growing dusty piles of CDs I don't listen to. This one was different, though. I popped it in my stereo right away, and have been listening to it fairly regularly every since. Full mix and playlist here. Oh, and I caught his set with The Rub at Southpaw last weekend, too. Always nice to see a crew on their home turf.
APT
No, not a soundsystem, and not a mix, but this little nook in the meatpacking district is where I've felt most at home in New York so far. It reminds me of the basement at Alto Basso circa 2001 on Love Movement Mondays. I love the dancefloor, I love the crowd, and I love the sets I've caught there so far. Here's a little gift Lovebug Starski dropped (along with some delicious cookies and turkey-themed flower pots) during his Thanksgiving Blowout in November.
Vá Primeiro Você
I can't remember when I downloaded this, but at some point I followed my mouseclicks to Minusbaby's new contributions on this site, downloaded Vá Primeiro Você, Pt. 9, and forgot about it. I found the curious folder on my hard drive in December, and boy oh boy am I glad I did. Rich has always had a fantastic ear for soft or endearing sounds, and every note on this compilation is soaked through with his love for Portuguese-language music. It's part of my personal soundtrack, and had me sighing and singing along all through the holidays. Such a lovely way to wind down the year and cozy up to a new one.
Special mentions: Footprints for their insane and wonderful monthlies, DJ L'Oquenz for a phenomenal poolside summertime set (still waiting on that mix!), the Peer Pressure Crew for actually getting me to step foot in the Drake upstairs lounge, and Bryan from the Legends League for Volume 1, Volume 2.5, and that song by Ox. I seem to have misplaced the download links, but they're out there somewhere in the interwebs.
I just came across these two dope blogs attempting to chronicle early and recent Toronto radio DJ history: 416 – Before the Bloods and Crips and FM 416. My jaw dropped when I saw some of the gems on there. There's a lot of material to go through, but if you're up for it, check out some of the classic sets from Masterplan, Powermove, and others. What better way to kick off 2008 than with a trip back to 1998?
Happy listening, keep your levels right, and don't forget to tip your DJ.