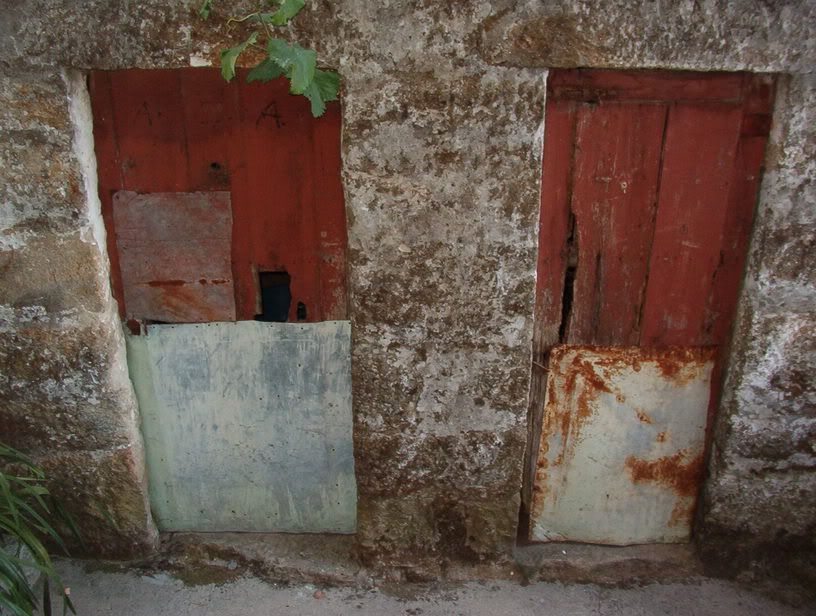 An image from the archives, Boelhe in 2003. The doors above were locked. The links below are not, and open in new windows.
Tiago, the homie in Maputo, sent along a little project he's been working on. Thirty second snippits of music previews set to dreamy little quicktimes.
Oh word? Kamau has a blog now. Surprise number two is: he also knows his way around html. Check for photos from Kenya and an upcoming event. Now I wait for the storytelling.
Hip Hop Word Count, via Jay.
…Though it was developed by these guys. New favourite link alert.
Indigenous film and filmmakers, exciting and brilliant, via the the sharp-tongued lyrical one.
What I wouldn't give to have been in the audience for this one-night-only night. I mean, the line-up alone!
I still really enjoy keeping up on the "official" (in)side of things, especially at the New York Department of Education and at the fully dipped US Department of State blog.
My favourite Dipnote hands down is still the "Guess who's coming to Iftaar?" post, where the Senior Advisor to the Assistant Secretary live-blogs the breaking of the fast and drops Jay-Z references with the recklessness of an aging radio disk jock hoping for a call-in.
Pound hasn't been updating their website, but the two last issues are up: thirty-nine and forty, blaow.
Speaking of word counts, I've got 5000 more to go. Back to work.