I'm starting off 2008 with less baggage and cleaner priorities. I've deleted or disabled my FaceSpace accounts, wiping out years of time-suckage disguised as social networking, and, uh… signed up for Twitter instead. Updates posted on the sidebar to the right, under maintenant headlines. Hopefully this means I'll be hanging around here more often.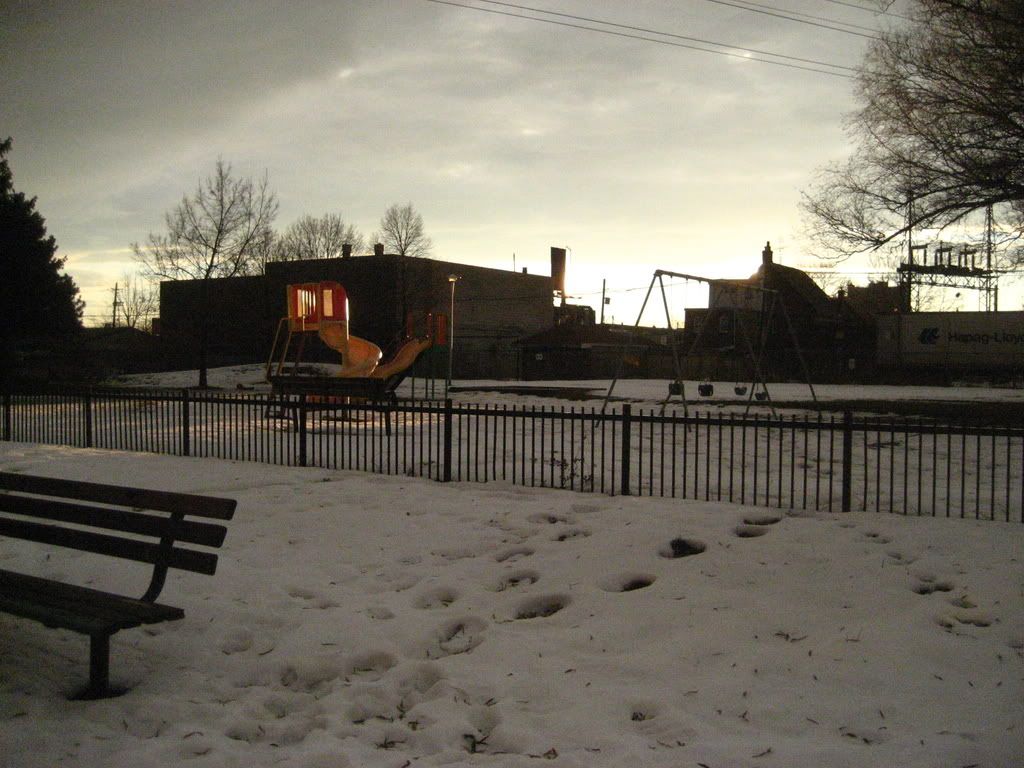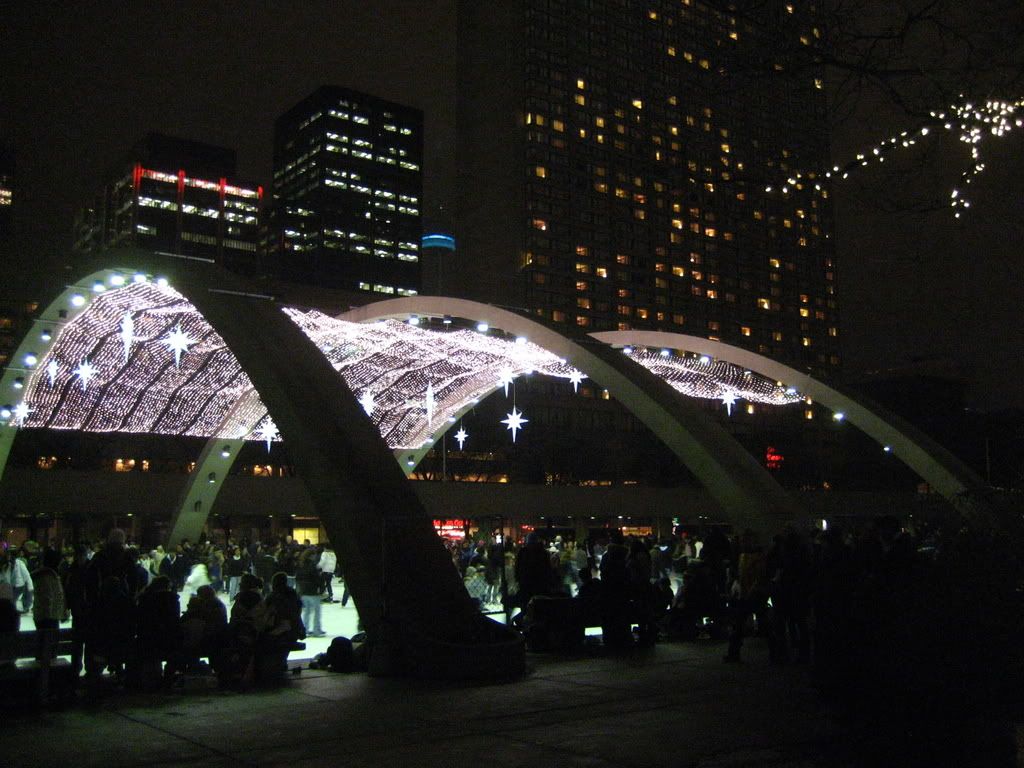 Late afternoon sun glows dimly across a west-end parkette; a technicolor CN Tower presides over skaters at Nathan Phillips Square.
Flight canceled this morning, so I have some time to kill before I can get on a plane. Time for blogging and reminiscing, of course. I haven't done much work or research over the holidays, but I did leave plenty of space for decompression, digestion, reflection.
Anyone who moves around a lot likely obsesses to some degree over the idea(l) of community. Our relation to one another, how we fit in each others' lives, how we treat the folks around us. Individuals, neighbours, classmates, fellow passengers, fellow pedestrians, friends, rivals, alpha men and women, nervous little kids on the first day of school.
Some countries, like some people, exist only in opposition. There is a constant need for enemies, for wars, for a reason to rally together against something or someone. These communities cannot simply be, cannot be content to live together, admitting to need, to dependency, rejoicing in it, and hide instead behind real or imagined menace. They won't hug for love, but they will huddle for protection.
Other communities—artistic, spiritual, the non-geographic sort—aren't much easier to figure out or tame. When the territory is invisible, lies within the heart, it's harder to tell what kind of ground you're standing on.
I've spent years trying to build community. I gave up on the idea of a single catch-all community as a kid, realizing early-on that listening to the same music or reading the same books or having the same upbringing doesn't necessarily translate to connection. My music communities and journalism communities have taught me more about this than anything else. Just because we're two heads, or two heads that write about being heads, doesn't mean we gon get along. Finding community isn't about finding other versions of self. It's not about reassurance in mirrors. It's about finding complements, other pieces, links that fit.
I devoted a lot to community-building in 2007, in my personal life, in how I'm creative, and how I work. I'm still trying to understand it, and still trying to fend off this growing Western sense of selfishness and alienation with closeness. I've backed away from those two monstrous online communities, but that hasn't severed any ties. If anything, I'm devoting even more to nurturing, strengthening, valuing and expanding my communities. To making them healthier. May the people you surround yourself with and connect to in 2008 reflect richness, strength, bravery. Happy new year.
_